SAM Fleet Care
Full performance.
Zero investment.
Choose a category or subcategory
Are you in the planning phase of a new hospital or of a new Central Sterile Services Department? Or do you want to improve your current set-up for sterile services including new equipment and efficient management of sterile supplies?
Then SAM Fleet Care may be the solution you are looking for.
SAM Fleet Care is a comprehensive sterile goods management solution combining the provision of high-quality surgical equipment with professional Instrument Management as well as further Value Added Services for a fixed monthly fee. During the contract duration all repairs, replacements, ongoing Value Added Services are included in the monthly rate.
Get costs in focus with SAM Fleet Care!
Full performance. Zero investment.
  
Discover our SAM Fleet Care
The following six elements are part of our integrated sterile goods management solution
Your potential benefits of SAM Fleet Care
Integrated sterile supply solution from the Aesculap® Experts for Surgical Asset Management.
High-quality surgical equipment
Professional consulting
Professional iImplementation: no time-consuming assembly of surgical sets and no interruptions of hospital processes on delivery day!
Sustainable instrument management
Reliable process in sterile supply, elimination of unnecessary spendings and surgical assets in excellent condition.
Optimized and digitally supported sterile supply process workflows
Education of CSSD personnel
Elimination of unnecessary spendings: For example by Set Optimization

Elimination of OR interruptions which can be traced back to poor surgical asset management
Attractive financing solution for comprehensive sterile supply solution.
No initial investment – full performance
Predictable monthly costs
High-quality repairs and replacements + ongoing Value Added Services included in monthly fee
Success Story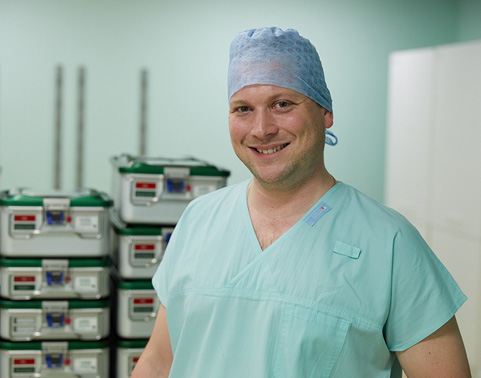 First SAM Fleet Care Customer in Czech Republic
Since February 2020 nearly 3,500 high-quality and always functional surgical instruments are available to surgeons in the Hospital Šumperk for the next six years, with no initial investment, for fixed monthly costs.
Full performance in the Operating Theatre and Central Sterile Service Department thanks to Excellence in Instrument Management with SAM Fleet Care.

Surgical Asset Management
Level 5, 7-9 Irvine Place
Australia